The company
We are one of Europe's leading private business aviation companies
Three French industrialists dissatisfied with the services and flight conditions offered by private aviation companies decided to create their own company. Thus VallJet was born in 2008 with the ambition to make this means of transportation accessible to a large number of entrepreneurs with one commitment: more flexibility, more productivity and more speed. Thirteen years later, Valljet is now one of the most important European business aviation companies.
Valljet's fleet consists of more than 30 aircraft with 5 to 50 seats based mainly in Paris-Le Bourget, but also in Lyon, Valence, Lille and Nice.
Our strategy based on the operation of four types of aircraft manufactured in very large numbers allows us to improve the availability of our aircraft for our customers. Aware of the difficulties many business owners have in travelling, VallJet has reduced its costs to make this mode of transport more affordable.
In order to optimise the maintenance of its fleet, VallJet has acquired the R&O maintenance workshop, also located in Le Bourget. This Part 145 approved workshop guarantees VallJet reliability, optimum availability and cost control. 
"A story between three owners! Valljet has become in ten years one of the most important European aviation companies. Our team shares our vision and participates with talent in our development. They ensure your daily flights in complete safety and discretion.
Jean Valli
Founding President.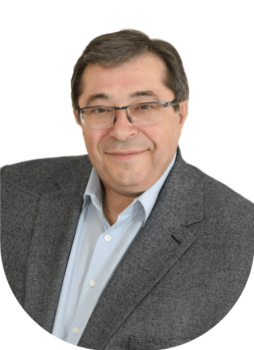 Training at the heart of our development
Valljet develops training by allowing young people who have obtained their A.T.P.L. (Airline Transport Pilot Licence) but who have not been assigned to a specific assignment to follow a training course within the company, enabling them to discover all the facets of the airline business as well as the values of the Valljet company. In return, we guarantee these young "apprentice pilots" that at the end of this period, they will obtain their QT (Qualification on a specific type of aircraft) and will thus be able to live off their passion by flying. From now on, we propose to apprentice stewardesses or Stewarts to benefit from the same training path.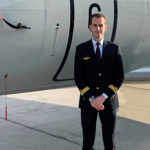 "I took the Hawker QT training at CAE in Dubai, where the quality was of a very high standard. The simulator was state-of-the-art, and the instructors all had a wealth of experience gained with numerous companies around the world."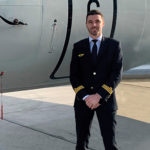 "The apprentice pilot principle proposed by Valljet allows you to gradually immerse yourself in the company in order to understand how it works. I obtained my TQ in January. It's a feeling of accomplishment and pride, especially to obtain a first qualification on an aircraft as efficient as the Hawker. »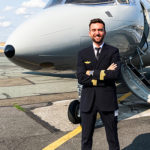 " I was the first Valljet "apprentice pilot" to obtain my Hawker Type Rating. I am now a co-pilot on this type of aircraft. Thank you Valljet! »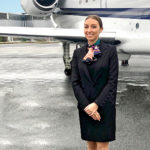 " The training offered by Valljet has enabled me to fulfil my dream of becoming a hostess. This is a close-knit profession, which means that we have a privileged contact with passengers. »
Air transport certificate
VallJet is approved as a European airline. VallJet has obtained an Air Operator Certificate (Air Opérator Certicate) issued by the French Civil Aviation Authority (Approval FR.AOC.0061).

0
million € turnover 2019

0
million € turnover 2020

0
million € turnover 2021